Beauty of Tradition
-A Journey to Myanmar Traditional Music-
Introduction
 It all started from a call from a good old friend.  "Would you mind hiring a young man from Myanmar?"

I always liked folk music.  I once wanted to take a path similar to that of Koizumi Fumio.
Recording machines and equipments in seven trunks from Japan, we headed to a small shed in outskirt of Yangon to record the music.  There, 11 groups of musicians performing traditional music in Yangon gathered.  Recordings took place day after day for 40 days.  We recorded 100 songs.

 It was in the midst of Water Pouring Festival: Myanmar New Year Days.  Surrounding us, there were full of happy people and beautiful nature.  Tenderly, we tried to capture every moments of their happiness and their beauty.
 Myanmar is surrounded by 5 countries: Thailand, Cambodia, Laos, China and India.  It is a multiethnic country with 8 main tribes and there are as many as 135 tribes.  Our recording focused on traditional music of Burmese tribe from around 18 century. 

 Hsaing Waing is an original musical instrument from this area with 21 small drums hanged to something like a round wooden bath tab.  Positioning it to its center, Hsaing Waing orchestra is formed.  This instrument plays the role of a conductor with original musical scale.  The center of the music is singing voice but there is no concept of accompanying.  Instruments overlap the singing with their own phrases and there exist no cord.  You may feel some kind of uneasiness when you listen with a mind of western cord.  And yet, it does have some unique harmony.

 The phrases they cover are not only for one song but can be heard in other songs.  You may find the same fixed phrases in many different songs.  There is no musical score.  You have to remember tunes just listening with one's ear and they are passed on to from one musician to another with somewhat slight changes.

 Aung San Suu Kyi is relieved and at present, Myanmar is moving from under military control to democracy.  Various foreign companies are pouring in and we find changes in everywhere.  Mind of musicians may change and for sure, the form of existence of traditional music may change soon.  Traditional music may destine to be handed down for the future together with these changes of society.  That is why, at this ever changing moment, we wanted to record Myanmar traditional music.  Under a sensory illusion of as if we are enjoying our journey long time ago.


"Beauty of Tradition" is a project a Myanmar musician Diramore gave birth and has kept in his mind for years.
 The first step of the project is to record "Traditional music focused on Burmese classic songs".  Met Diramore, sided with his concept, we decided to join the first step and use the title "Beauty of Tradition" for our music CD and documentary film.  For the second step, Diramore is planning to record "Popular songs that were caught in 20th century".  Further on for the third step, he sets out to record, maintain and develop Myanmar traditional culture in a wider scale.



Beauty of Tradition
Music CD
 With hopes of lasting marks of untouched pure Myanmar traditional music, we brought in recording equipments to a studio located near from the center of Yangon, the largest city of Myanmar.  For 40 days from April 2014, we recorded almost 100 songs performed by musicians living in the area.

 The music has their unique ensembles constructed by innovative rhythm, musical scale as well as free and bold melody which are, hard to believe but, more than 200 years old.

Beauty of Tradition series of 3 CDs were recorded valuable music resources in a way with Japanese mind.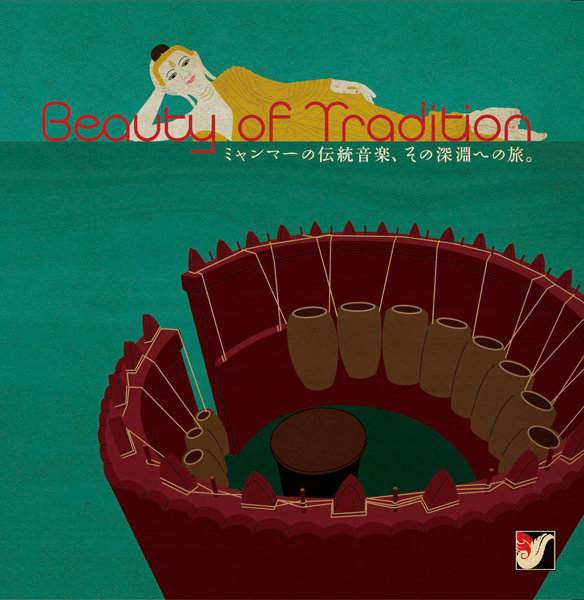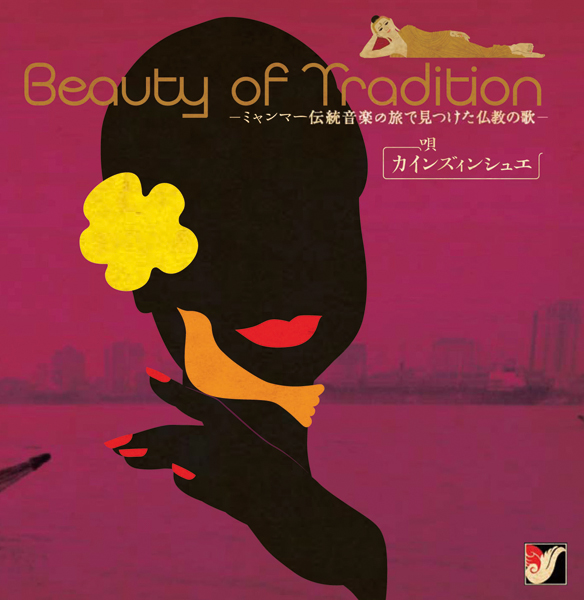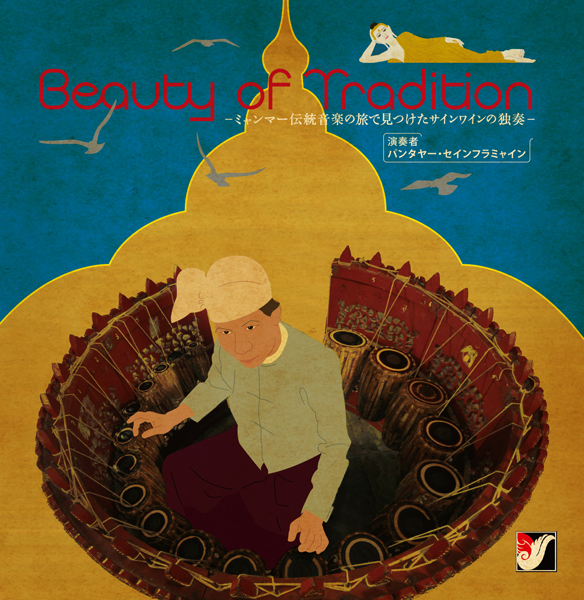 Beauty of Tradition
The Movie
 With hopes of lasting marks of untouched pure Myanmar traditional music which were hardly well introduced in Japan then, we brought in recording equipments to a studio located near from the center of Yangon, the largest city of Myanmar.  The recording and shooting were taken place for 40 days in April and May 2013.

 In the film, mainly the performances of Hsaing Waing, hne,  Chi (Waing)and other musical instruments, you can also enjoy seeing inside of a monastic center, students of Yangon University of Arts and Water Pouring Festival scenes from Myanmar New Year Days.

 This is a very unique and valuable documentary worth an archive showing the detailed process of master recording of music CD materials.  You can follow how musician think, wonder and record their music in live.  Through this trial of understanding Myanmar traditional music, which can be said the last hidden musical area, we see changes of Myanmar situation at present.

Directed by Jun Kawabata who has been working as photographer, composer, film producer with various film music and production.
Beauty of Tradition
Information